April 18, 2023
·
8 min read
What is Sigle Custom Domain feature and how is it working?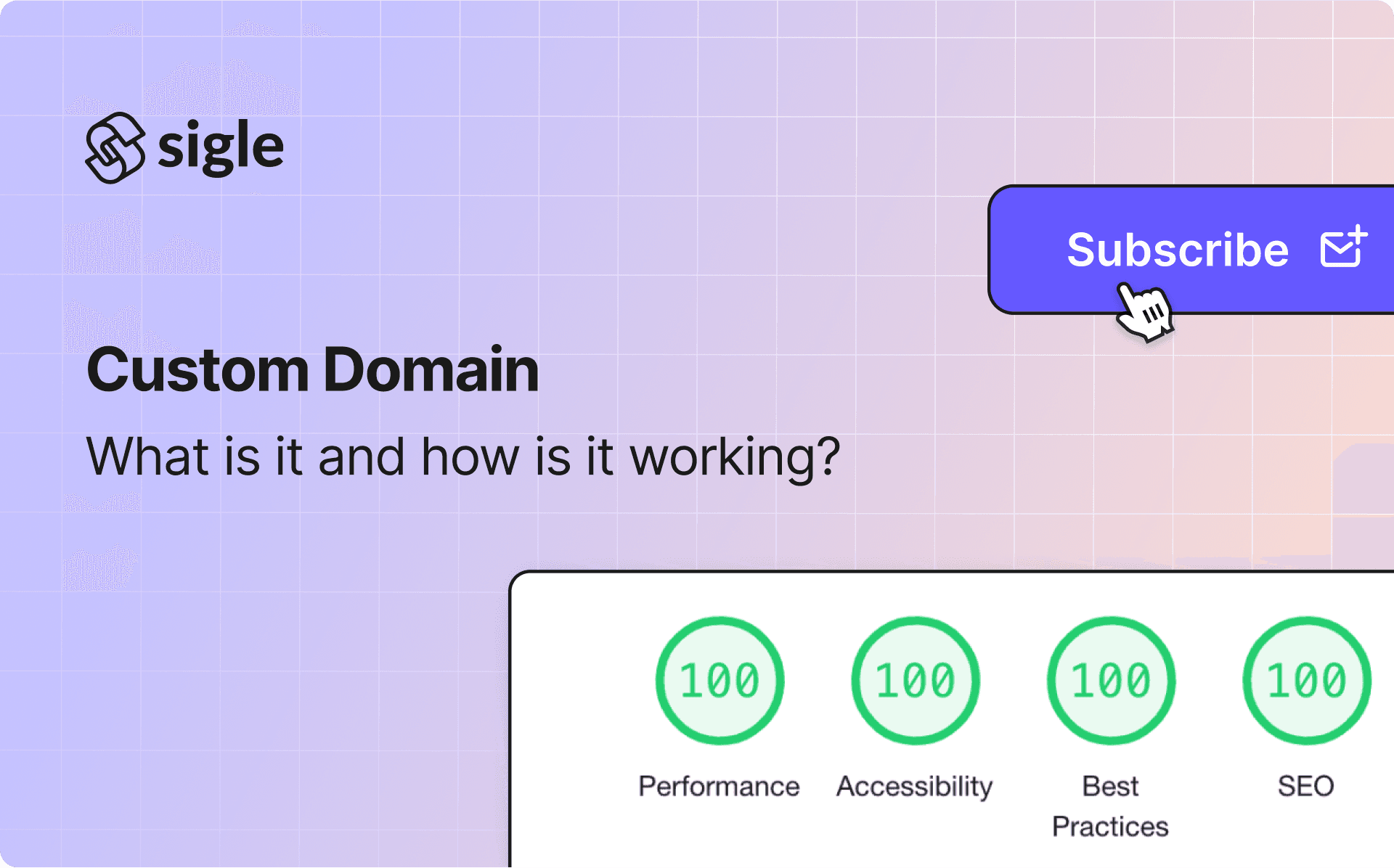 In the world of blogging, your digital presence is crucial. One of the most effective ways to improve your online visibility and credibility is to use a custom domain blog. In this comprehensive guide, we'll look at what a custom domain blog is, its benefits, its impact on SEO and how to set up a subdomain using a CNAME record with your DNS provider. Let's dive in!
---
What is a Custom Domain Blog?
A custom domain blog is a blog hosted on your own website, under a domain name that you own and control. Instead of using a generic domain provided by Sigle, such as "app.sigle.io/myprofilename.btc", you have the option to use a domain like "blog.mywebsite.com". This gives you a unique and professional appearance while also making it easier for your audience to find and remember your blog.
It is important to note that even with the custom domain feature enabled, your profile page on Sigle will still be active, thus increasing your online visibility.
Benefits of a Custom Domain Blog
Professionalism: A custom domain lends a professional and credible appearance to your blog, making it more appealing to visitors and potential clients.

Branding: A custom domain enables you to build a strong brand identity, which can help you stand out from the competition and attract a loyal following.

Memorability: A custom domain is typically easier to remember than a generic domain, increasing the likelihood that visitors will return to your blog.
The SEO Advantage
One of the most significant benefits of having your blog on your own website is the potential for improved search engine optimization (SEO).
A custom domain is more likely to be favored by search engines like Google, as it signals that your blog is an independent, authoritative source of information. This can result in higher search rankings, increased organic traffic, and enhanced online visibility.
Sigle custom domain blogs boast an impressive 100/100 Lighthouse score.
Lighthouse is an open-source, automated tool developed by Google that audits and measures the performance, accessibility, and best practices of a website. It provides a comprehensive report on how well your site is optimized for search engines and user experience, enabling you to identify and address any issues that may be impacting your blog's performance.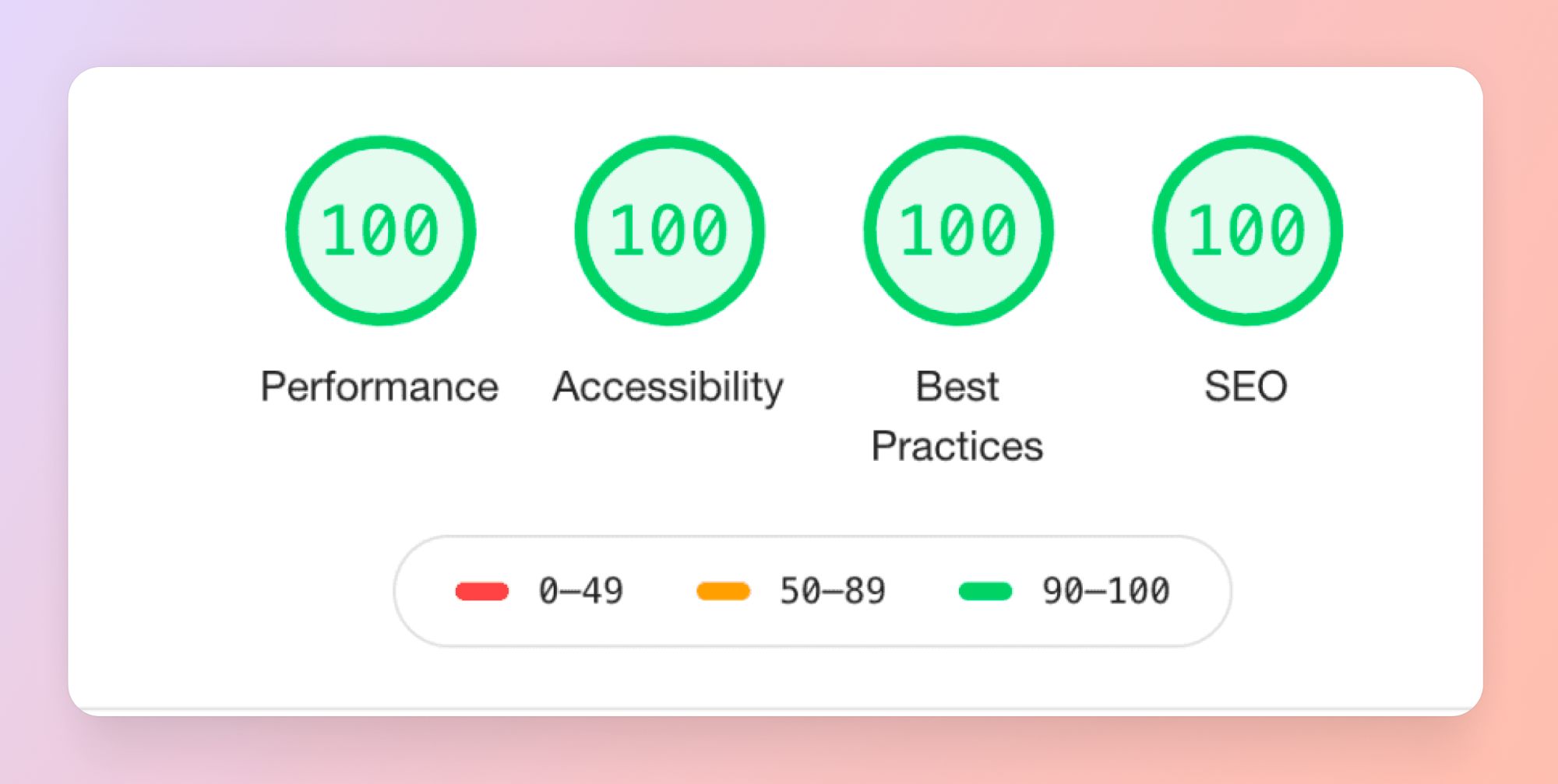 A 100/100 Lighthouse score signifies that your Sigle custom domain blog meets the highest standards of website optimization, ensuring a smooth, user-friendly experience for your visitors. This stellar performance not only enhances user satisfaction but also signals to search engines that your blog is a high-quality, reliable source of information, thereby improving your search rankings and online visibility. By choosing a Sigle custom domain blog, you can optimize your digital presence and offer your audience the best possible experience.
Note: Custom domains also comes with SSL so your website can be securely accessed using https.
Introducing Sigle's First Custom Domain Theme: Regular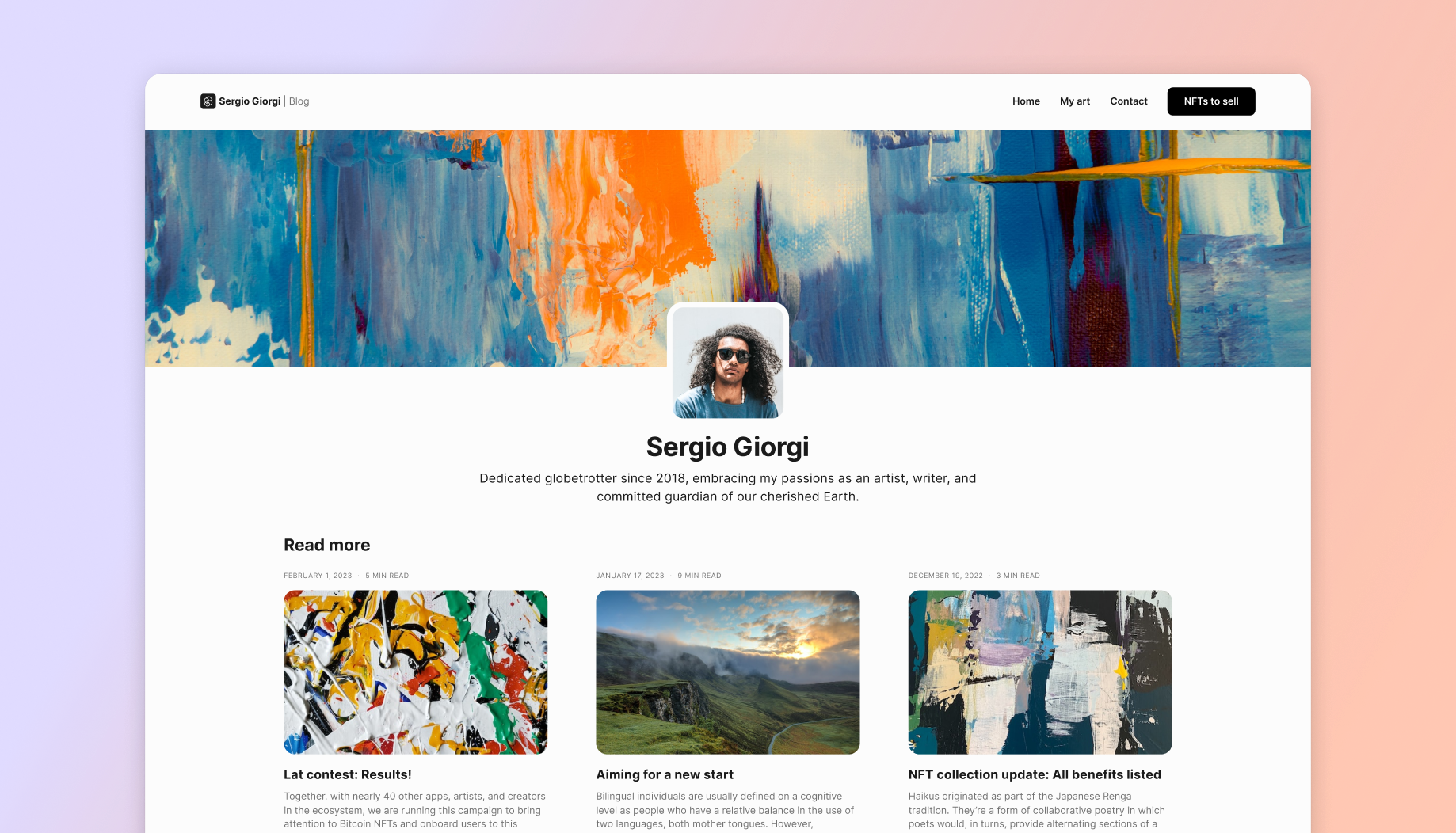 Sigle's first custom domain theme (named Regular) marks the beginning of a long series of exciting and versatile themes designed to cater to various needs, from content creators to Web3 start-ups.
Enhanced navigation features like table of content and pagination make it easier for visitors to explore your content, while customizable headers with tabs and a call-to-action button give you the flexibility to emphasize key information and drive user engagement.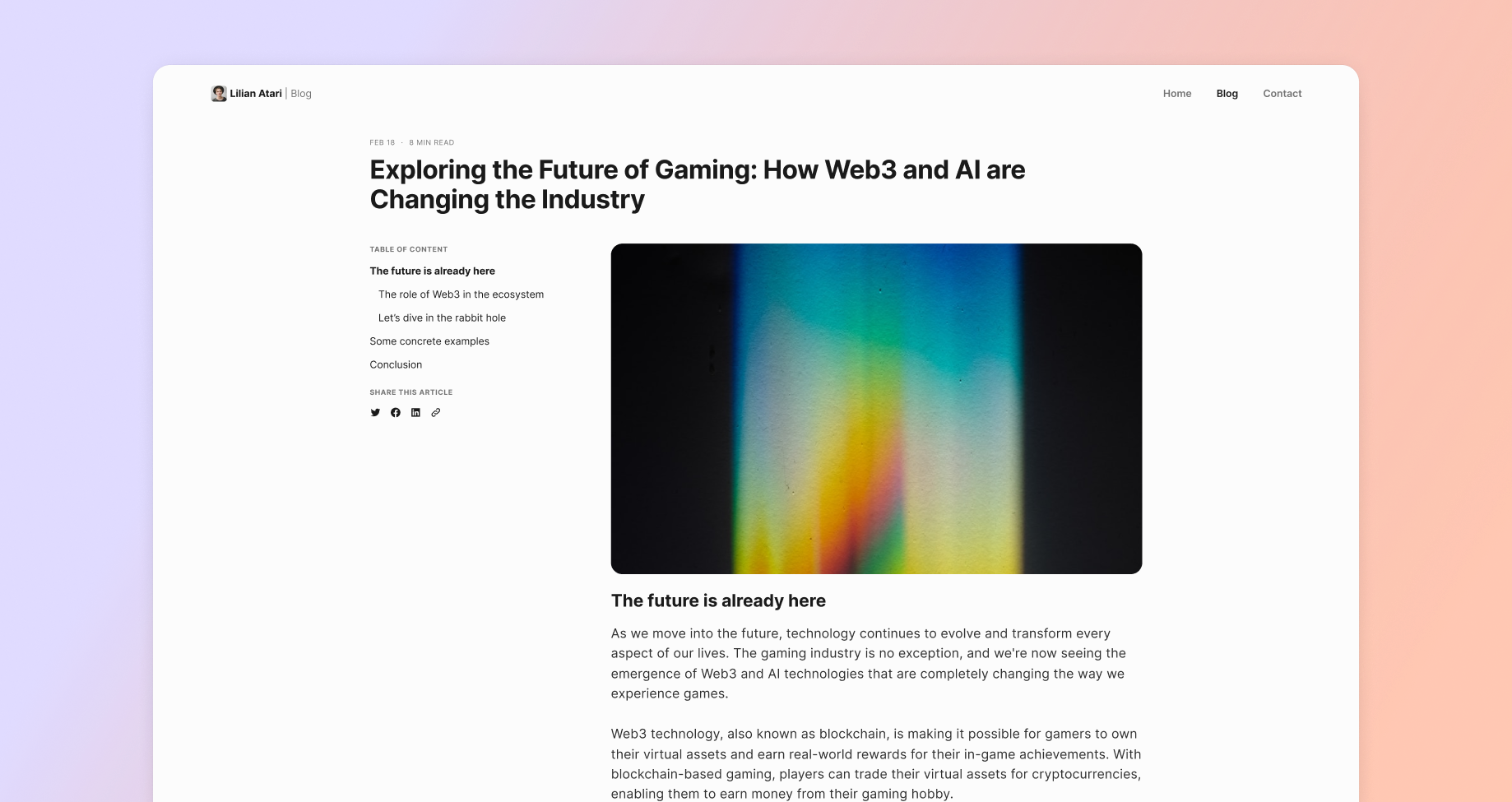 But that's not all! Sigle is committed to providing even more customization options in the future. With custom CSS on the horizon, you'll soon have the ability to personalize your themes even further, ensuring that your blog perfectly aligns with your brand and vision. Stay tuned for these exciting developments!
Step by step: How to get your own Sigle custom domain?
1- Upgrade your Sigle account
The custom domain feature is only available for Basic and Publisher accounts. You can upgrade your account on Sigle in the settings panel by paying monthly or by activating your plan with your Explorer Guild NFTs.
2- Configuring a CNAME Record for Your Subdomain
A CNAME is used to create subdomains or redirect traffic from one domain to another without changing the target domain's underlying IP address.
To set up a subdomain for your blog, you'll need to configure a CNAME record with your domain name system (DNS) provider.
Log in to your DNS provider's control panel. This is typically where you manage your domain name settings.

Locate the DNS management or DNS settings section.

Create a new CNAME record and enter the following:
TYPE: CNAME
NAME: blog (e.i. if you want your blog to be on "blog.mydomain.com", the "NAME" will be "blog")
VALUE: cname.sigle.io. (don't forget the "." after "io". Note that some registrars remove the "." after you save)

Save the changes, and allow some time for the DNS propagation to complete. This can take anywhere from a few minutes to several hours.
It's important to note that the exact steps for configuring a CNAME record may vary depending on your DNS provider. Be sure to consult your provider's documentation or support resources for specific instructions.
3- Fill out our form to activate your custom domain
The custom domain feature is still in BETA. Therefore, for the time being, we are manually publishing and updating your custom domain.

We ask you to fill in a form in order to gather the information we need to put your custom domain online. Click on the button below to access it:
In this form you will be able to upload a banner image, create a custom button and even tabs with custom redirection!

We will also use some of the information you have filled out on Sigle such as:
- Your profile picture
- Your name
- Your biography/description

If you want to update any of this information, simply go to app.sigle.io/settings and save your changes. After a short time, the information will be updated on your custom domain.
Subscribe to the newsletter