April 24, 2023
·
8 min read
Meet the Author: Flor Peña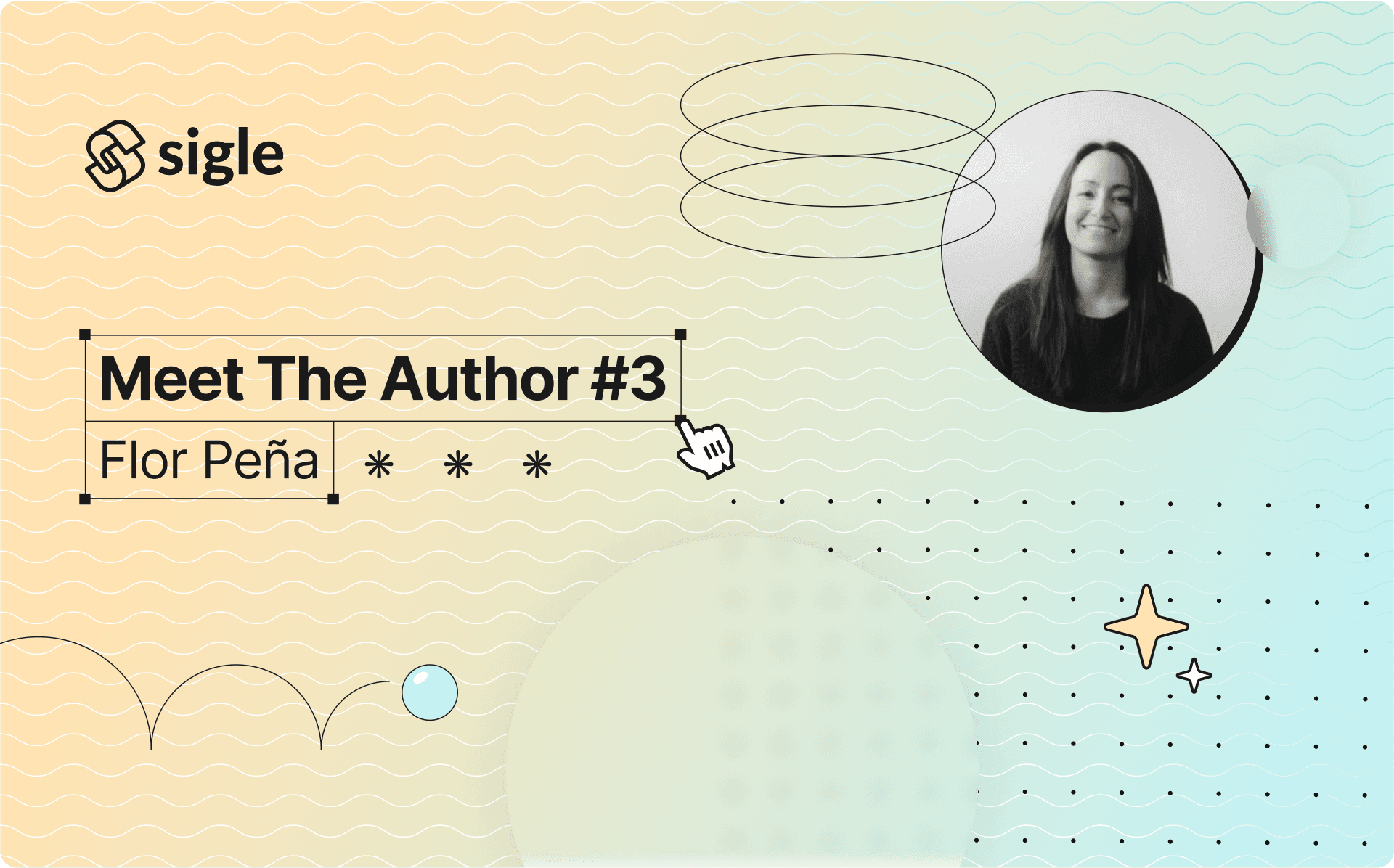 The "Meet the Author" interview series was created to share inspiring stories from independent writers and Web3 project founders who write on Sigle.
From creating an NFT collection from scratch, to the pitfalls to avoid when starting a Web3 business, they give you their advice and opinions on the world of tomorrow.
Enjoy reading!
---
If you can see beyond the pain, then you can heal yourself. My Cactus collection embodies this concept.
Flor Peña is an illustrator and graphic designer specializing in visual communication, but her true passion lies in Web3 and NFTs. She enthusiastically shares this passion on her Sigle blog, where she demystifies and promotes cryptocurrency knowledge, primarily in Spanish.
Her passion for the crypto world comes from the economic challenges she faced in 2016, while living in Venezuela. During that time, even opening a simple bank account was nearly impossible, and the country was grappling with a severe recession. Now a firm believer that cryptocurrency can change the world, Flor shares her story and vision through a deeply emotional NFT collection and inspiring blog articles.
You can visit her Sigle blog here.
Let's start with the basics. Can you tell us a bit about yourself and your background?
Hello, it's a pleasure to be here! ❤️
I'm Flor, I'm originally from Venezuela, but I currently live in Spain. I'm a Visual Communicator and Design Thinker.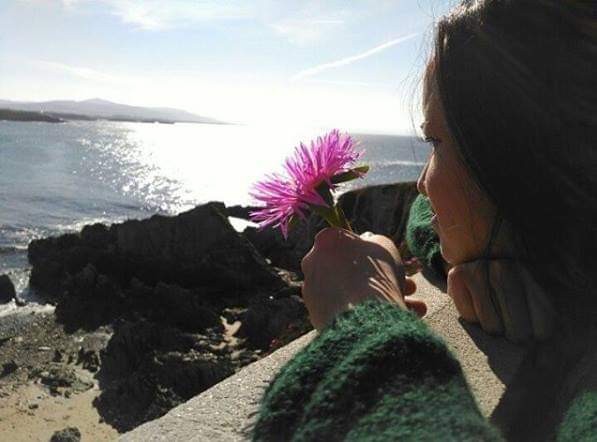 For the past 10 years, I've worked in visual marketing for online businesses in Spain and various Latin American countries, including Colombia, Mexico, Argentina, and Venezuela. This experience has given me valuable insights into consumer behavior. People don't typically make random purchases; instead, the story behind a product often holds more significance than the product itself. There are always emotional factors that drive consumers to buy something. So, I strive to create illustrations that resonate with the subconscious.
I enjoy drawing elements that connect with each other and, most importantly, provoke thought. I also like to incorporate symbols in my compositions that encourage self-reflection on memories, feelings, and personal conflicts.
In a few words, what is your Sigle blog about?
I share my personal experiences with web3 in a way that is educational, informative, and serves as a bit of an outlet for me.
Through my blog, I aim to help others navigate this exciting new frontier while also sharing my own triumphs and challenges along the way.
How did you fall down the Web3 rabbit hole?
It all began in 2016 with Bitcoin. At the time, I was living in Venezuela, and there were no other viable ways to save money. Inflation was terrible, consuming everything in its path. I couldn't even open a bank account!
Those were incredibly challenging times for me. Web3 came into the picture later on, as a natural progression. Smart contracts represent the future, and in this ever-evolving field, I always consider myself a learner.
Can you tell us about your "CACTI" NFT collection?
When my younger brother passed away from cancer, I fell into a deep depression. It was an incredibly difficult time for me. I didn't know how to cope with the pain until I realized that pain could be a teacher.
If you can see beyond the pain, then you can heal yourself. My cactus collection embodies this concept.
Each cactus carries a unique message. The collection will consist of only 30 NFTs, with the number 30 representing my birth date. See them all here.

Mental health is extremely important to me. It's essential to learn about ourselves and understand that we have the answers within us, just like my cacti! The elephant symbolizes wisdom. There's a central character and numerous stories behind it, all of which are reflections of my own experiences. I depict pain as a cactus with an elephant inside. I don't usually explain my illustrations, but nothing is arbitrary. Each piece represents a challenge I've overcome. My goal is to provoke thought and perhaps help you find connections between my stories and your own.
It's like looking into a mirror. Never be afraid of the shadows. Remember, you are not alone ❤️
Can you explain where this desire to write about crypto and NFTs came from?
I believe it's because I find no better way to share my insights than by leading through example. A blog serves as a window that allows us to view and showcase our world and our unique perspectives on various subjects.
I've seen firsthand how the world of crypto and NFTs can transform the creative landscape and empower individuals. By writing about my journey and offering my perspective, I aim to demystify these topics for others, helping them navigate this exciting and rapidly evolving space.
Ultimately, I want to create a sense of community where we can learn, grow, and thrive together.
What do you think should be done to educate more people about crypto-currency and blockchain in general?
Ummm… I think one approach is to simplify complex concepts, making them more accessible and easier to understand. However, it's essential to remember that people will seek information when they're genuinely interested or feel the need to learn about something. We can't force anyone to educate themselves.
Adoption of crypto-currency and blockchain will occur, but the speed at which it happens will depend on the stability and resilience of our current economic system.
What is your next step on Sigle? Your long-term goal?
Sigle is a fantastic blogging platform that I plan to call my home – a place where I can leave my mark, share my projects, ideas, and experiences.
My aim is to increasingly integrate it with my social channels. One of the most intriguing aspects of this platform is the potential for monetization, which I'm really excited about! 😃
Thank you Flor! Do you have a little something to add for your community or for the people discovering you?
Thanks to you and the entire community. I am truly grateful at all times. Well, if you'd like to learn more about me, please visit my website at florpeña.es and my Sigle blog, hosted on blog.florpeña.es ❤️
Subscribe to the newsletter