April 27, 2023
·
8 min read
SEO Tips: How to Optimize your Sigle Blog Articles for Google?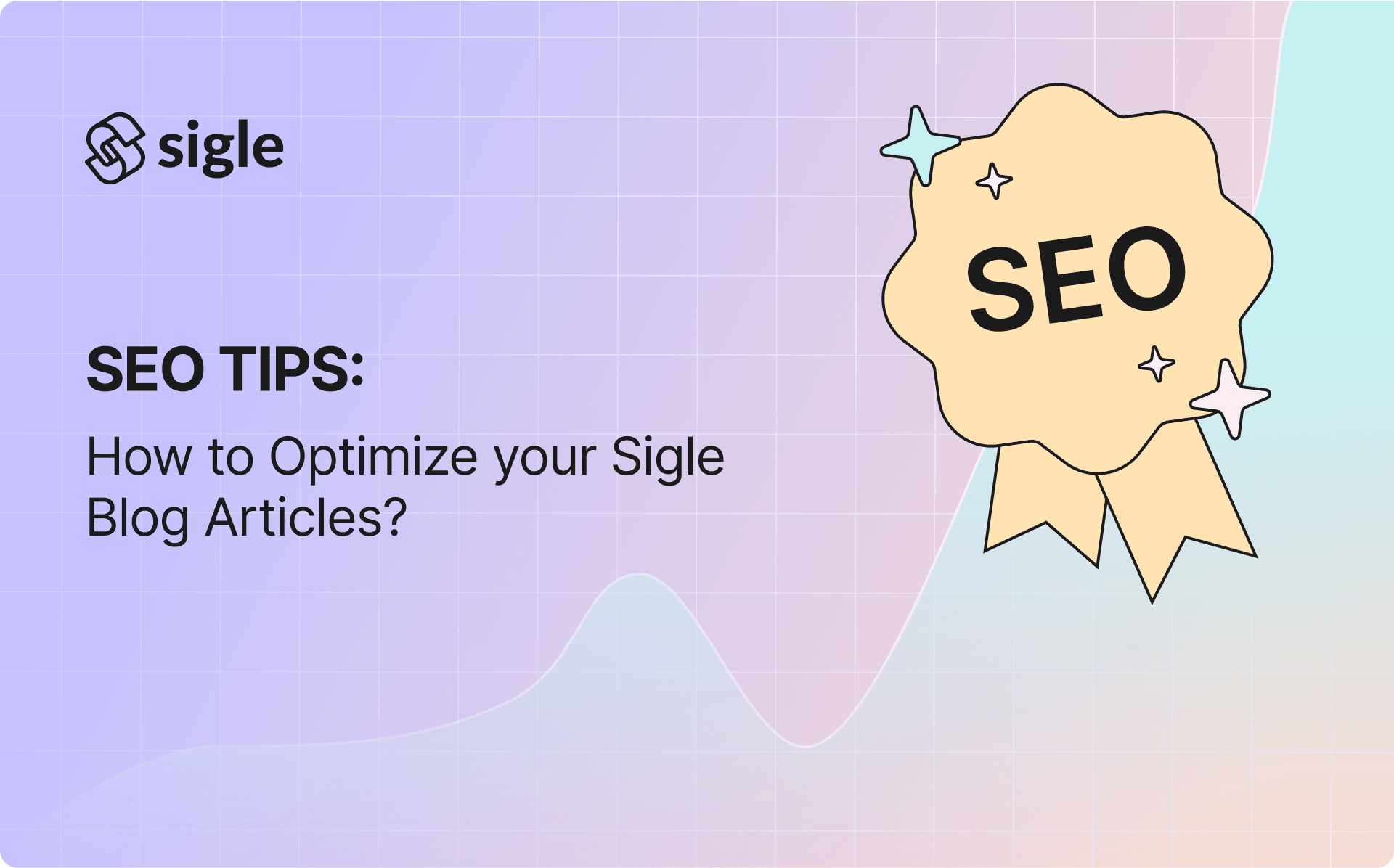 Sigle.io is a platform that allows writers, content creators, NFT projects and more to publish their content and build their audience in a decentralized way. However, creating quality content alone is not enough. You must optimize your articles for search engines to rank higher, to have the chance to be found and read. In this blog post, we will show you how to optimize the SEO of your Sigle blog articles to attract traffic and rank higher on web search tools.
Keyword Research and good practices
Keyword research is the most important step in order to rank on Google. It is the process of finding and analyzing the search terms that people use to find information online. To optimize your Sigle blog articles for SEO, you need to research and include relevant keywords in your content. You can use tools like Google Keyword Planner, Ahrefs, and SEMrush to find relevant keywords that are related to your blog topic.
Ahrefs is a particularly effective one. Although it comes with a paid plan, you can access the keyword research tool for free here.
The tool then gives you several information depending on the keyword you choose. Try to find:
Keyword difficulty (KD) of less than 20 (will requires less than 10 backlinks to rank on the first page of Google).

Volume of 500 or more (This is the volume for one selected country. Triple the number for worldwide search).

Many child keywords (If you rank well on the main keyword (the root), you'll rank for all the child keywords as well).

Spend time on SEO keywords to do it right, then build your brand (your blog) around those keywords and write as many articles as you can.
Remember: the articles are worthless in terms of SEO if they are not qualitative and does not add value to the reader.
Once it's done? Just wait. Google and other search engines will certainly take months (usually around three) before they place your articles properly. You'll have to be patient, but it will be greatly rewarded.
However, remember to check your keywords from time to time to see if the KD is still good: it may be that the competition arrives overnight. In this case, repeat the process from the beginning and modify your article accordingly.
Also remember using header tags such as H1 (title), H2, and H3 will also help structure your content and make it more readable for both search engines and readers.
Title Optimization
The title of your blog post is the first thing that people see (and you know what? Google as well) when they come across your article. Therefore, it's essential to have an optimized title that can attract more clicks and rank higher on search engines. Here are some tips for writing an optimized title:
Use your relevant keywords

Keep your title short and concise (you can structure it with ":". i.e.: "Exploring the Future of Gaming: How Web3 and AI are Changing the Industry")

Use emotional and power words to grab attention

Make your title unique and compelling
Meta Description
A meta description is a short summary that appears below the title of your blog post on the search engine results page and when sharing it on social media.
It's essential to have an optimized meta description that can attract more clicks and provide a summary of your content.
You can edit your metadata on every blog post you write on Sigle. To do so, go to the text editor on app.sigle.io and click on the "settings" icon in the upper right corner.

Here you will be able to change your blog's meta image (this is the image that your readers will see on social networks. If you don't upload one, Sigle will take the cover image of your article), the meta title (the title that will be displayed on Google and social networks) and finally the meta description.
Keep your meta description short and concise (We recommend not to go beyond 156 characters because Google will not display more. A too long description could greatly harm your SEO rank).
Of course, don't forget to include your relevant keywords in your meta description as well.
Subscribe to the newsletter