December 22, 2022
·
8 min read
Merry Christmas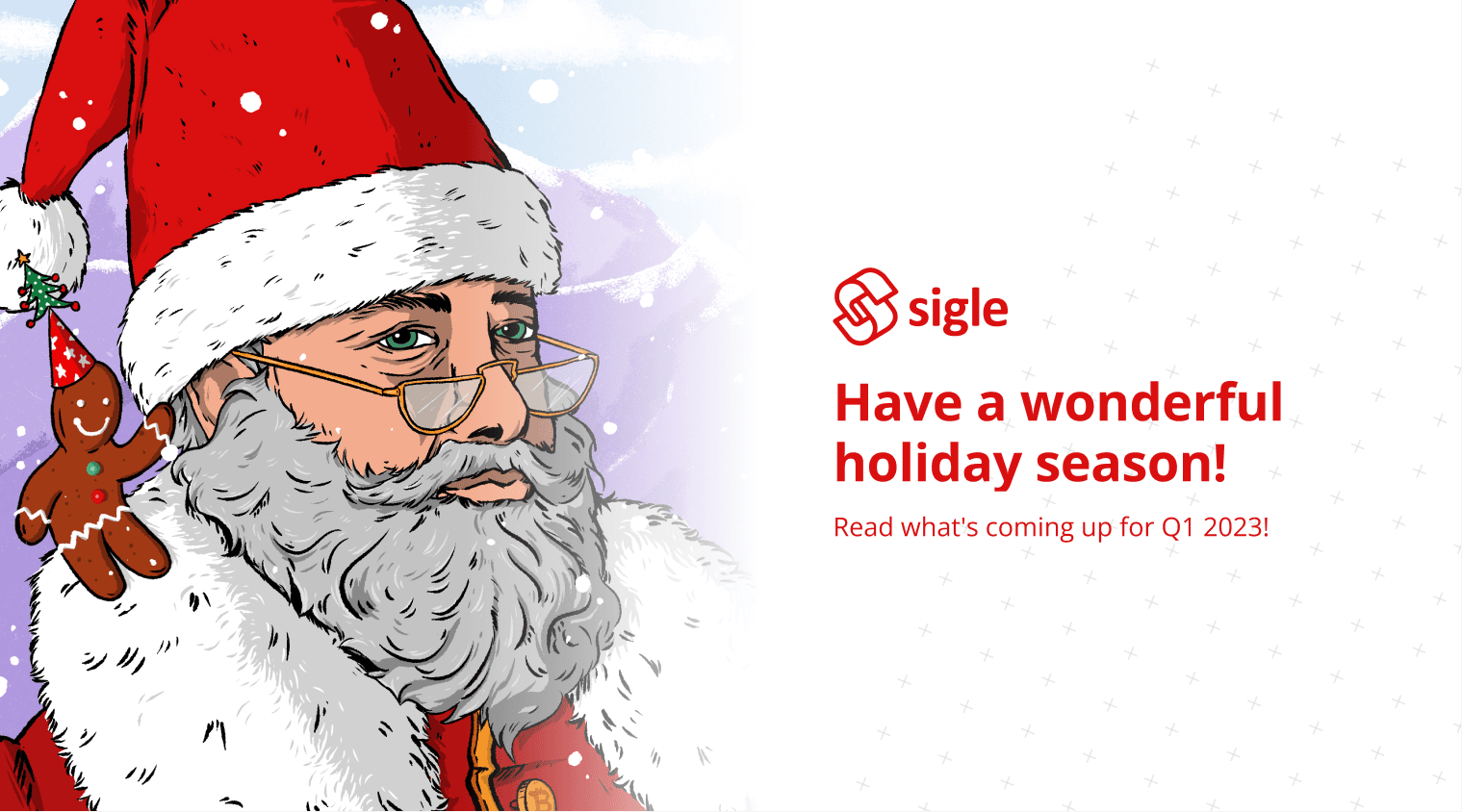 ... and a happy new year!
The whole team at Sigle wishes you a wonderful holiday season, and an even better new year!
We are grateful for the support and community that has grown around our project and are excited to continue working on Sigle in the new year.
Let's take a quick look at what to expect in early 2023…
Ceramic Network
We are excited to announce that Sigle has been selected to receive a Ceramic Network Grant. As part of this grant, we will be building a Stacks integration for Ceramic which will allow Stacks developers to leverage the power of Ceramic tools in their dApp building process, and move to this decentralized data network in no time.
Using Ceramic and DIDs will also enable us to expand our user base by onboarding new users across multiple chains, including Polygon. We are thrilled to have this opportunity to enhance our platform and offer features like feeds, likes, and comments to our users. These new improvements will be ready for EthDenver which will take place at the beginning of March.
We look forward to working with the Ceramic team on this project!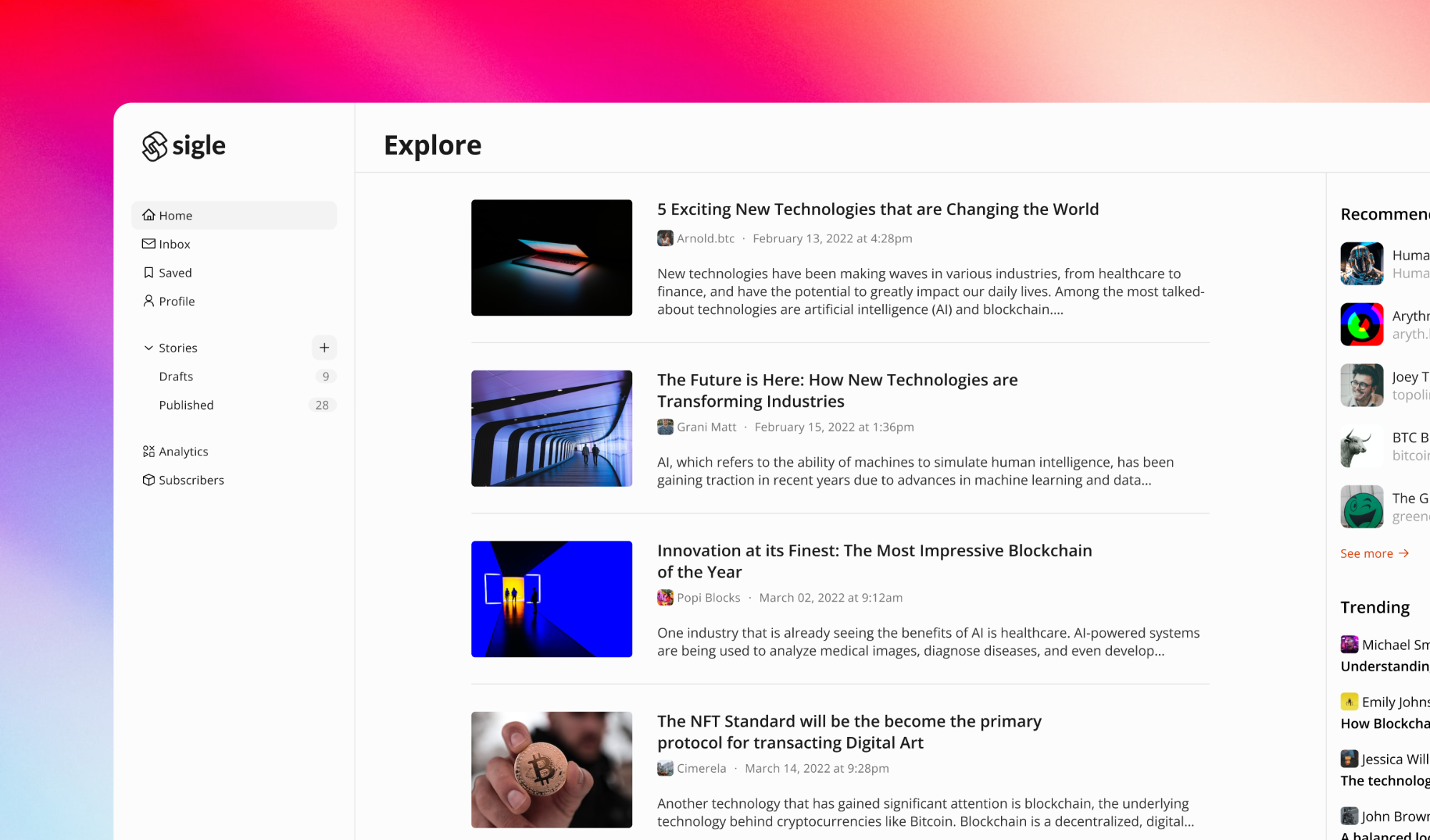 Newsletter
Soon to be released: our newsletter system! With this new feature, you will be able to stay up to date on your favorite blogs and creators' latest content!
We believe newsletters will help our users grow their communities and foster more engagement.
We look forward to rolling this out. Stay tuned!
Santa stops by 🚂
Did you publish an article on Sigle between December 1st and 24th? Then check your wallet, we have a surprise waiting for you: the very first Santa Explorer!🎄 🎅
PS: If you published your article using the old Legacy login on app.sigle.io, we can't detect this automatically. Just send us the article on our Discord and we'll airdrop you your Santa.
In short...
We're excited to bring you many features in the new year, and can't wait to see what else 2023 has in store!
Once again, we wish you a wonderful holiday season and... see you next year!
The Sigle Team 🤙
Subscribe to the newsletter