Sigle X Ceramic Network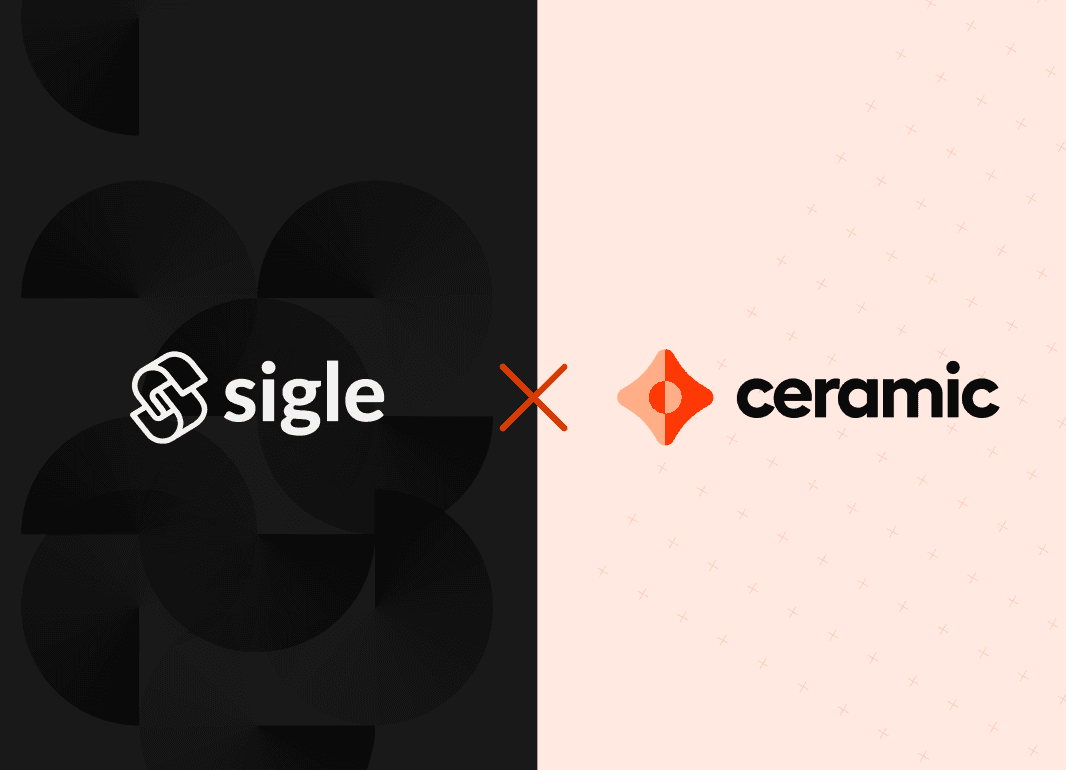 The beginning of a new chapter
In the following weeks, we will be exploring integrating Ceramic Network for Sigle. So what is Ceramic and why does this integration make sense for us?
"Ceramic is a decentralised network for managing and processing mutable information. By combining IPFS, libp2p, blockchain, DIDs, and standards for authenticated data, Ceramic gives the ability to build silo-free applications using dynamic, verifiable, decentralized data."
At the moment all the data published on Sigle is stored on Stacks decentralised storage solution called Gaia (https://docs.stacks.co/docs/gaia/). While Gaia is great and worked for us so far, we found some limitations to what we are doing and for the features we are planning to ship:
No data portability between apps

Apps data is limited to one domain (link to the previous point)

No indexer

Really hard to query the data

Really slow to query the Gaia objects and saw that it was not always reliable

No tools to manage the storage, (right now everyone is using the default storage provided by Hiro which is not great for decentralisation)

No support/development from Stacks

No multiplayer
Ceramic will allow us to overcome these limitations while keeping the best UX you are used to having on the platform:
No transaction fees to pay for interactions (writing, following etc..)

No need to sign a message for every interaction
One of the main benefits of using decentralised storage is data portability for other dapps also using Ceramic. As a concrete example, imagine following a user on Sigle and having the same following/followers automatically replicated on Gamma (and vice-versa).
Another benefit: Anyone could build their own decentralised frontend on top of Sigle data. There is no data lock-in with the platform you are using. You can switch from one day to another to a separate frontend and keep all the content you wrote.
Really important point, Ceramic is a cross-chain protocol. Meaning that users coming from various chains can interact with your app. At the moment you can only use Ceramic with an Ethereum wallet. But the way Ceramic is designed, will allow any wallet to connect to it.
The team is already working on a Solana integration and we got a grant from Stacks to add Stacks support to it, meaning other Stacks apps will be able to use Ceramic in the future.
Hope you are as excited as us about what this will enable for Sigle future and let us know if you have some questions on the Discord!
Subscribe to the newsletter